Features
Rising with the Tide
Photographer:
Wing Wong |
Designer:
Anthony Passanante, CMKBD, ALLIED ASID (Kitchen design), Kirstin Schultz |
Architect:
Michael Melillo, AIA |
Builder:
Walter Kosenski
An agent of nature, this waterfront home taps into its reserves and reclaims its happy place. Whenever a major storm threatened the Ocean County, New Jersey coastline, Robert and Victoria […]
---
A Custom Blend
Photographer:
Vic Wahby |
Architect:
Plan Architecture
In Bergen County, NJ, a standard colonial-style home gets a transitional transformation. When a young family relocated from the city to the suburbs, they were looking forward to a less […]
---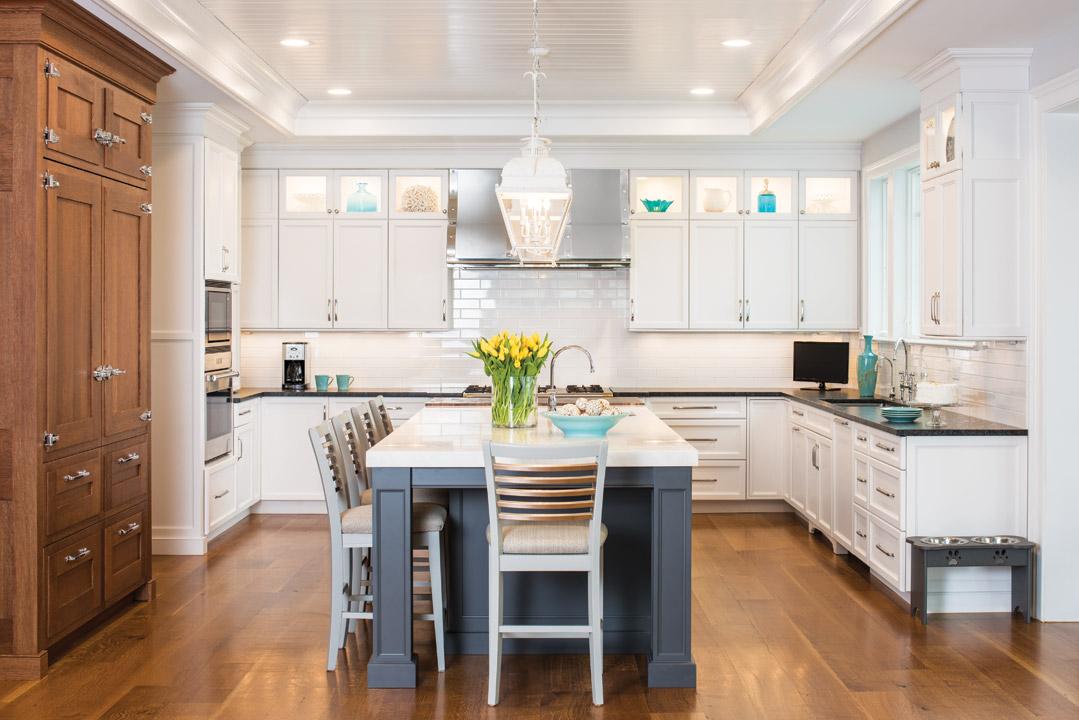 Counting on Contrast
Photographer:
Patricia Burke |
Designer:
Ginny Padula (Kitchen design), Sue Comfort |
Architect:
Virtuoso Architecture |
Builder:
Roger Mumford Homes
Warm wood tones and a dose of steely grays energize banks of white cabinetry. A well-designed kitchen was important to the feel and flow of this home on the banks […]
New Issue Has Mailed!
A Warm Welcome
After a long, cold, snowy winter our staff has been eagerly anticipating the first glimpse of our April/May issue—and [...]
The Design NJ Resource Directory
New Jersey's ultimate resource for home decorating and remodeling. This comprehensive database includes hundreds of local suppliers, designers, architects, builders and design professionals.