December 17, 2019 — By Meg Fox
Eat, Drink & Be Merry – 10 Ways to Decorate Your Table
Festive tableware designs that will add the jingle to your mingle this year.
---
Classic Combos — With a Twist
Vietri's Uccello Rosso pattern, red bird in Italian, is a sign of remembrance that someone who loves you is thinking of you. www.Vietri.com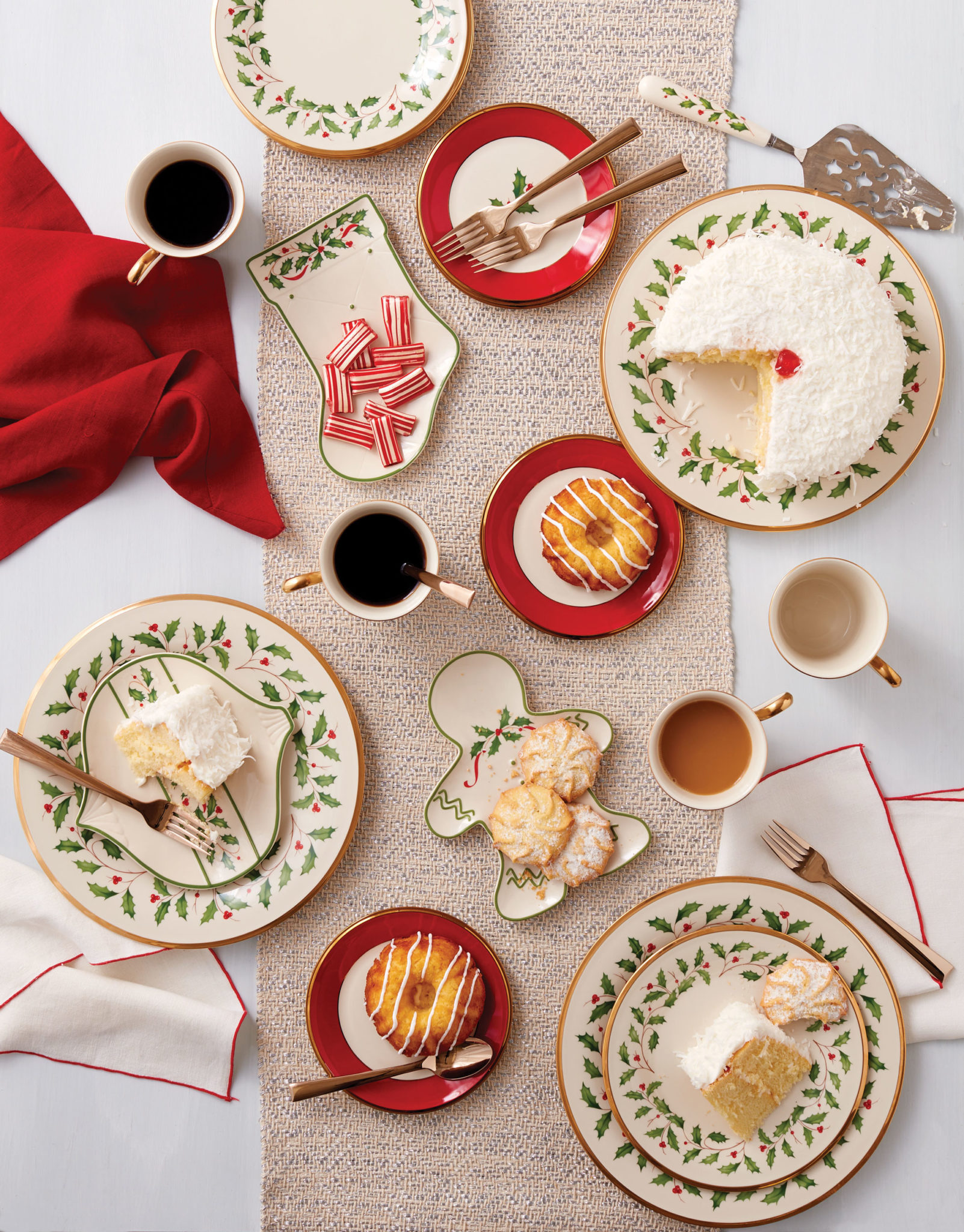 The Holiday dinnerware collection by Lenox — crafted of ivory bone china that is dishwasher safe — features an iconic holly and berry motif and 24-karat gold accents. www.Lenox.com
For Collectors Old and New
Spode Christmas Tree is one of the world's best-known holiday designs since its introduction in 1938. Check out this year's collector plate. www.Spode.com
Rectangular and octagonal pieces are highlighted by a traditional tartan plaid border accented with wintergreen, berries and bows. From Spode's Christmas Tree Figural Tartan Collection.
Look to Mother Nature
Decorated with wintry accents like snowflakes and pinecones, the Alpine Collection from Lenox works all season long.  www.Lenox.com
Break Out The Blues
The Frosted Pines Collection from Lenox features a soft watercolor pine leaf design in shades of blue, green and red. www.Lenox.com
Renaissance Gold from Wedgwood maintains a modern, classic style with oval forms and bold Florentine accents. www.Wedgwood.com
Connect with Christmases Past
Find the elves' village and toy workshop hand-illustrated on Juliska's Berry & Thread North Pole Collection.  www.Juliska.com
Old St. Nick, Vietri's signature holiday collection, is created from maestro artisan Alessandro Taddei's childhood memories of Babbo Natale, Italy's Santa Clause. Hand-painted on terra bianca in Tuscany. www.Vietri.com
Totally Tikaa™ Black & White Gingham dinner plates feature a checkered frame, the perfect backdrop for the charming Totally Tikaa Nutcracker accent plates. www.Lenox.com
Throw a Metallic into the Mix
Luminous strands of luxe style shape Vietri's Rufolo Glass Gold Collection.  Juxtaposed with the coolness of white, it strikes a perfect balance.  www.Vietri.com