Web Exclusive
Elevated Elements of Design: The Revival of Shapes, Texture and Patterns in Interiors
Writer Garden State Tile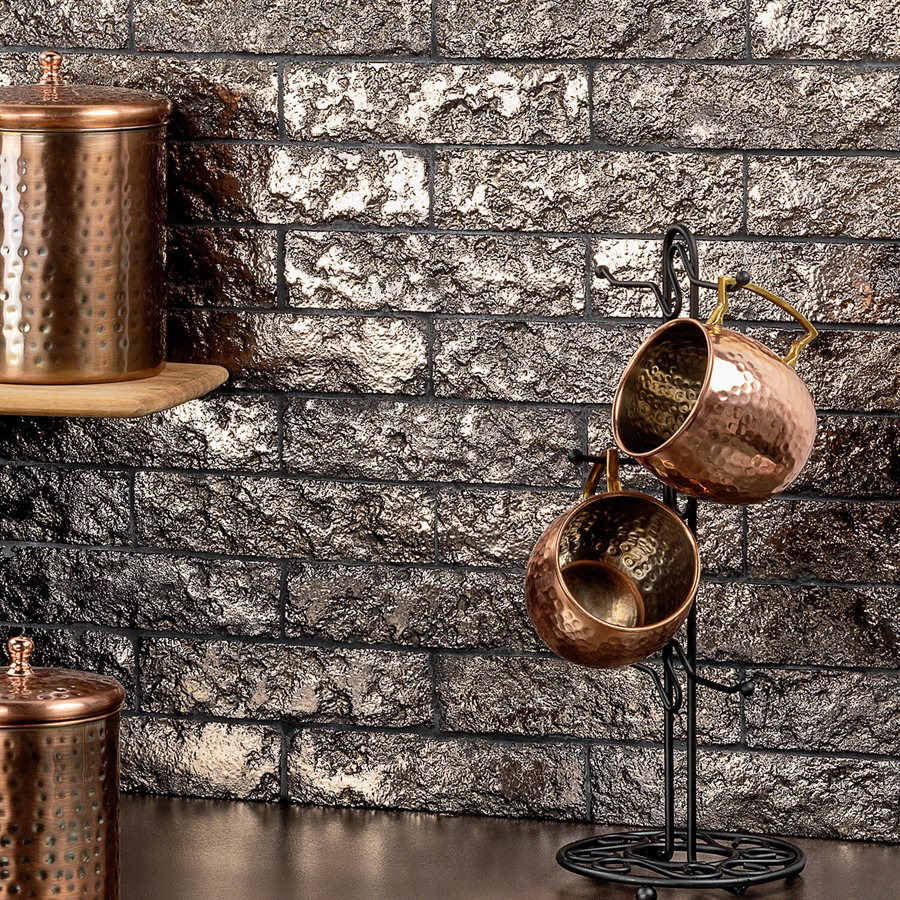 A unique glazed brick in Knoll Gold by District, Haruto Series.
After years of minimalism and simplistic interiors, shapes, patterns and textures are making their way back into the forefront of designs bigger and better than ever before. While the clean appeal of subway tiles will never go out of style, 2019 and beyond is all about reversing the fear of patterns and creating designs that, quite literally, pop out right from the walls.
Hexagon tile in Blu and Bianco by Garden State Tile Wall Tile, Chroma Series.
Thanks to the latest manufacturing techniques introduced around the world there are now more options than ever for tile, stone and glass collections that add interesting and personal details to the spaces they grace. Garden State Tile offers a range of product lines covering 3D hexagon wall tiles, waterjet tiles in floral patterns, ornate mosaics and everything in between.
Check out some of the latest product lines below, and visit a showroom to see even more eye-catching, one-of-a-kind collections.
Convergence Collection in Chardonnay and Currant by Crossville.
Earth Matte Crackle Tile in Morning Star Cosmos by ADEX, Earth Collection.
Creekwood Tile in Honey Nut Deco by Americana, Creekwood Series.
Wild Sage Fabric Mix Mosaics by Garden State Tile Porcelain, Hexa Mosaic Series.
Sequina Firma by District, Boerum Hill Series.
Blossom Asian Stone, Athens Gray & Wood Gran Marlble by Garden State Tile Stone, Fancy Stone Series.